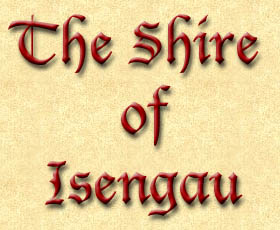 Welcome to the Shire of Isengau, located within the Kingdom of Drachenwald. We are part of the Society of Creative Anachronism (SCA), a global organization recreating the best parts of the Middle Ages.
We are always open for new members. If you want to contact or meet us, please look here or in the Officers menu in the navigation.
Regular meetings:
Most meetings this month are cancelled because we don't have time to run them at the monemt.

Not cancelled is:
Thu Nov 28 19:00 Fighter practice


See here for details on what we do at the meetings and where we meet.